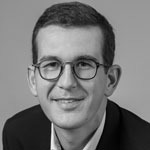 Thibaud Soumagne, MD, PhD
I am respiratory physician in the European Hospital Georges Pompidou (Paris, France). My research fields are asthma and chronic obstructive pulmonary disease (especially epidemiology and functional explorations at rest and exercise).
I am also an active member of the European Respiratory Society and I am involved in the ERS Guidelines Methodology Network.
Orcid number : 0000-0002-9251-066X
Twitter : @DrSoumagne
Best publications
Soumagne T, Laveneziana P, Veil-Picard M, Guillien A, Claudé F, Puyraveau M, Annesi-Maesano I, Roche N, Dalphin JC, Degano B. Asymptomatic subjects with airway obstruction have significant impairment at exercise. – Thorax. 2016 Sep;71(9):804-11.

Soumagne T, Guillien A, Chambellan A, Hua-Huy T, Dinh-Xuan AT, Degano B. Global Lung Initiative equations in pulmonary hypertension screening in systemic sclerosis. Eur Respir J. 2018 Sept 17;52(3).

Soumagne T, Roche N, Guillien A, Bouhaddi M, Rocchi S, Hue S, Claudé F, Bizard L, Andujar P, Dalphin JC, Degano B. Cardiovascular Risk in COPD: Deciphering the Contribution of Tobacco Smoking. Chest 2020 Apr;157(4):834-845.

Soumagne T, Degano B, Guillien A, Annesi-Maesano I, Andujar P, Hue S, Adotevi O, Jouneau S, Botebol M, Laplante JJ, Roche N, Dalphin JC. Characterization of chronic obstructive pulmonary disease in dairy farmers. Environ Res. 2020 Sep;188:109847.