Arthur James
Thesis defended in 2022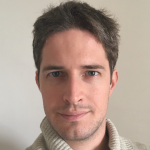 Development of a method to identifying consensual criteria for long-term evaluation : the example of severe trauma
Supervisors : Philippe Ravaud and Viet-Thi Tran
First of all, during a systematic review we identify the themes currently favored by authors. Then we will conduct a survey of severely traumatized patients to identify the areas that are critical to them. Finally, we will achieve a consensus between patients and clinicians that will define what elements must be primarily described to assess a serious long-term trauma.
Theodora Oikonomidi
Thesis defended in 2021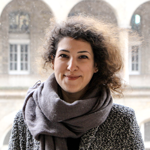 Exploring opportunities for the personalization of digital behavior change interventions
Supervisors : Philippe Ravaud and Viet-Thi Tran
We will identify ways to optimize digital behavior change interventions. We will explore patient perceptions regarding the intrusiveness and acceptability of digital tools and we will examine different behavioral frameworks for the personalization of digital behavior change interventions, producing relevant recommendations for intervention development.
Ketevan Glonti
Thesis defended in 2021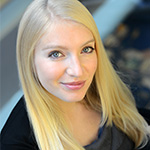 Peer-review content and communication process in biomedical journals
Supervisors : Darko Hren, Erik Cobo and Isabelle Boutron
A number of problems have emerged in the peer review process used by scientific journals across most disciplines.
This project investigates peer review content and communication process in biomedical journals
Mona Ghannad
Thesis defended in 2021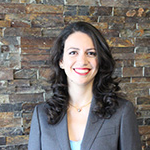 An alternative approach for planning the research of innovative medical tests
Supervisors : Patrick Bossuyt and Isabelle Boutron
Accurate presentation of the results of clinical research is the cornerstone of the dissemination of the results and their implementation in clinical practice. The aim of this project is to identify, develop and evaluate strategies for preventing, eliminating, or limiting "spin" in clinical research. "Spin" can be defined as specific reporting that could distort the interpretation of results and mislead readers. The most disturbing form would be to suggest that health care interventions are beneficial, despite the absence of convincing evidence. Such "spin" has been documented in the reporting of RCTs, diagnostic accuracy studies, systematic reviews, and other forms of evaluation.
Lorenzo Bertizzolo
Thesis defended in 2021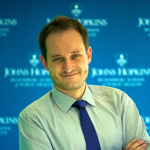 Improving the assessment of Risk of Bias in Systematic Reviews
Supervisors : Agnès Dechartres and Patrick Bossuyt
Evaluating the Risk of Bias (RoB) of a study is a very important passage while conducting a Systematic Review and evaluating research. The RoB is the main determinant of the internal validity of study, which is one of the most important aspects of it. The validity of a study represents how well it reflects the reality it is trying to describe. This project aims to evaluate the reproducibility of the RoB assessment, explore its importance on the results of studies and propose ways to improve the understanding, use and dissemination of "measuring tools" for the Risk of Bias assessment.
Linda Nyanchoka
Thesis defended in 2021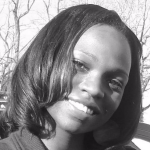 Methods of identifying gaps in clinical research
Supervisors : Raphaël Porcher and Catrin Tudur Smith
A research gap is defined as a topic area which missing or insufficient information limits the ability to reach a conclusion for a question. Identification of research gaps has the potential to inform the design and conduct of research, evidence-based decision-making, health policies, and practice. Audiences including the public, patients, researchers, clinicians, advocacy groups, and funders can benefit from understanding the current status of research and research gaps in a field. This project aims to identify, describe and classify methods to identify and display gaps in clinical research and develop methodological guidance.
Astrid Chevance
Thesis defended in 2020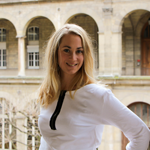 New methods for the development of Core Outcome Set (COS): proof of concept with the example of Major Depressive Disorder
Supervisors : Philippe Ravaud and Viet-Thi Tran
We propose methods for COS development, allowing the implementation of patient's, carer's, clinician's, and researcher's preferences on outcomes, based on international surveys, taking the example of Major Depressive Disorder (unipolar) in adults (18-65 years old). Different degrees of stakeholder's involvement will be defined for each stage of the research process. Finally we will be able to propose a ready-to-use COS for depression and useful methods for developing COS in other disease.
Tat-Thang Vo
Thesis defended in 2020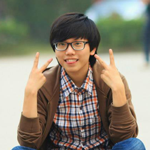 Novel approach for meta-analysis: a causality framework
Supervisors : Catrin Tudur Smith and Raphaël Porcher
Standard methodology for meta-analysis is focusing too much on deriving a summary treatment effect but remains implicit about the patient population for which this summary result is described. We aims at developing a new meta-analysis technique for RCTs, which will estimate the treatment effect for each of the populations in the considered trials by combining the information across all studies.
Van Nguyen
Thesis defended in 2020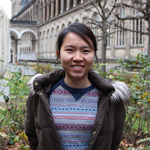 Impact of mobilising collective intelligence in clinical research planning
Supervisors : Isabelle Boutron and Bridget Young
A new method is needed to tackle the challenges that clinical research planning is facing. We investigate whether and how collective intelligence is applied to transform clinical research planning.
Alice Biggane
Thesis defended in 2020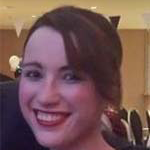 Methods for including participants in core outcome set development
Supervisors : Paula Williamson and Philippe Ravaud
Participants such as health professionals and patients are increasingly contributing to the development of core outcome sets. However, the best methods for facilitating this participation remains unknown. Thus, this mixed- methods project aims to provide guidance on the methods used to ensure participation is as meaningful as possible.
Youri Yordanov
Thesis defended in 2019

Avoidable Waste of research in clinical trials
Supervisors : Philippe Ravaud and Agnès Dechartres
Thesis of Youri Yordanov
Jean-David Zeitoun
Thesis defended in 2018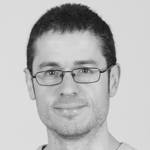 Innovation and pharmaceutical development
Supervisor : Philippe Ravaud
Post-marketing trials are paramount for enhancing evidence about novel medicines once they are used at a massive scale
We systematically studied all post-marketing trials conduceted at a global scale for a consistent sample of novel medicines approved by the two leading regulators
We found extreme variations in the way medicines were studied after approval.
Anthony Chauvin
Thesis defended in 2018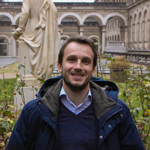 Medication adherence among patients taking long-term treatments
Supervisors : Isabelle Boutron and David Moher
Thesis of Anthony Chauvin
Development and evaluation of interventions to improve the peer-review process in biomedical research
Stéphanie Sidorkiewicz
Thesis defended in 2017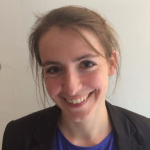 This doctoral thesis focused on medication adherence among patients with one or several chronic conditions and taking multiple medications.
The first PhD project was the development of an instrument to assess medication adherence, with a "drug by drug" perspective. Validity and reliability of the tool were tested among 243 patients in France. The two other projects focused on the discordance between patients' and physicians' points of view about medication importance and on the estimation of the threshold for unacceptable risk of non-adherence according to 544 physicians for the most prescribed drugs in France. The results suggested a huge variation in physicians' estimations according to the drug of interest.
Ignacio Atal
Thesis defended in 2017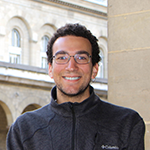 In this thesis we mapped registered clinical trials at a macro-level, i.e. we analyzed what clinical research is undertaken worldwide, where it is conducted, which diseases are studied, and who is supporting it.
We highlighted major gaps in the effort of health research as compared to health needs, and the influence of different sponsors in the globalization of clinical research.
Lee Aymar Ndounga Diakou
Thesis defended in 2017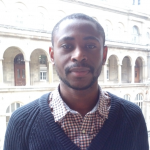 We found that SSA RCTs investigate locally high burdened diseases, however these trials are frequently led by high income countries.
Moreover, SSA RCTs at high risk of biais could be changed in trials at low risk of bias with simple methodological adjustments of minor cost, and the completeness of the intervention description could be improved with the adherence to CONSORT guidelines.
Romana Haneef
Thesis defended in 2017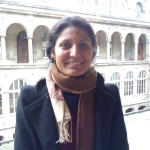 Dissemination and communication of clinical research evaluating treatments
Supervisor : Isabelle Boutron
Thesis of Romana Haneef
This thesis assessed the prevalence of spin in Google Health news, classified different strategies of spin and identified that factors related to publication process were associated with high dissemination through online media. This work highlighted the importance of spin in mass media and provided a tool (classification of spin) to improve the dissemination and communication of research results.
Alexandre Vivot
Thesis defended in 2017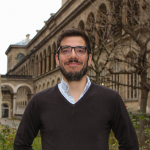 Medicine in Oncology: Translation of Genetic Biomarkers Discoveries to the Clinic
Supervisor : Raphaël Porcher
Thesis of Alexandre Vivot
We analyzed all the FDA-approved drugs with a pharmacogenetic biomarker in their label and showed that (1) predictive biomarkers in the label of drugs is restricted in large part to oncology; (2) the level of evidence for clinical utility is often unknown because studies are restricted to the subgroup of biomarker-positive patients from the initial stages of the drug development; (3) there are very important variations between drugs in the use of enriched trials and in testing of the drug in several indications or with several predictive biomarker; and finally (4) that only one third of the anti-cancer drugs approved by the FDA between 2000 and 2015 have meaningful clinical benefit.
Michaïl Kovanis
Thesis defended in 2017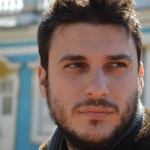 Modelling the complex system of scientific publication
Supervisors : Raphaël Porcher and Ludovic Trinquart
Thesis of Michail Kovanis
Phrase: In my PhD thesis, I modeled the macroscopic behavior of the scientific publication and peer-review systems, and I showed that the scientific community can collectively meet the annual demand for peer review, however, only 20% of researchers have been performing 69%-94% of reviews. Moreover, my results indicated that peer-review systems which allow sharing of past reviews of rejected manuscripts between journals showed important advantages, such as improved peer-review efficiency, less reviewer effort and better scientific dissemination.
Guillaume Lonjon
Thesis defended in 2017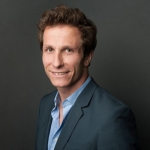 Use of propensity score in observational studies in surgery. Description, comparison, bias
Supervisor : Isabelle Boutron
Thesis of Guillaume Lonjon
In this project, I aimed to 1) compare treatment effect estimates from non-randomized studies with PS analysis and RCTs and 2) describe and assess the reporting and potential bias of PS analysis used in a sample of published observational studies assessing surgical procedures.
Céline Buffel du Vaure
Thesis defended in 2016
Evidence-Based-Medicine limits for management of multimorbidity in General Practice
Supervisor : Isabelle Boutron
Perrine Crequit
Thesis defended in 2016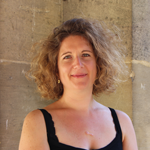 Systematic reviews are essential tools to synthesize available evidence for therapeutic evaluation. Multiple treatments are now frequently available for a given condition. Patients and physicians want to know which one is the best among all treatments. Thus we need to retrieve and synthesize all available evidence across all treatments and furthermore to maintain it updated when new evidence and new treatments become available.
Our objective was to evaluate the limits of the current ecosystem of evidence synthesis and to develop an alternative methodology.
Anne Rousseau
Thesis defended in 2016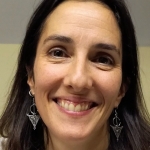 Immediate Postpartum hemorrhage severe. Analysis of environmental and organizational factors
Supervisor : Philippe Ravaud and Patrick Rozenberg
Thesis of Anne Rousseau
The objective of this PhD thesis was to develop and validate a methodology with dynamic case-vignette to study discrepancies with good practices and to assess determinants related to the organization of care and / or caregivers in postpartum hemorhage management.
Amélie Yavchitz
Thesis defended in 2015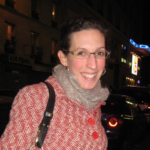 Dissemination of scientific findings from randomized controlled trials and systematic reviewss
Supervisor : Isabelle Boutron
Thesis of Amélie Yavchitz
An accurate and complete presentation by authors of all the important information in report of randomized controlled trial (RCT) and systematic reviews (SR) is essential to allow a critical appraisal of the study by readers. Spin was defined as a specific way of reporting, deliberate or not, that can lead to a "beautification" of the data. We showed that 1) spin are disseminated in press releases and news and they are associated with an overestimation of the beneficial effect of treatment, 2) the addition of a limitation section in abstract of systematic reviews and meta-analysis does not impact the confidence in the study results by readers. Finally, we developed a classification scheme of spin in systematic reviews and meta-analyzes, and we ranked spin in abstract according to their perceived severity
Clémence Palazzo
Thesis defended in 2016
Evaluation and improvement of qualitative compliance in rehabilitation
Supervisor : Philippe Ravaud and Serge Poiraudeau
Clarisse Dibao-Dina
Thesis defended in 2015
Unbalanced randomization and ambivalence clause
Supervisor : Bruno Giraudeau
Cécile Pino
Thesis defended in 2015
Educational interventions: Applicability of results and effectiveness of new forms of intervention
Supervisors : Philippe Ravaud and Isabelle Boutron
Viet-Thi Tran
Thesis defended in 2015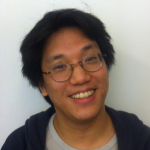 Development of tools to measure treatment burden in patients with multiple chronic diseases
Supervisor : Philippe Ravaud
Thesis of Viet-Thi Tran
As chronic diseases are becoming more prevalent, their management strategies are becoming more complicated. Patients are feeling increasingly burdened by their treatments. This burden of treatment represents the "work of being a patient". It affects treatment adherence, quality of life and outcomes. In order to take into account this burden, clinicians and researchers needed tools to assess it.
Aïda Bafeta
Thesis defended in 2015
Network meta-analyses are primarily meta-analyses; they are probably subject to the same types of bias and should therefore be performed according to the explicit and rigorous methods used in systematic reviews. We assessed whether network meta-analyses follow the key methodological recommendations for reporting and conduct of systematic reviews, and how the results of network meta-analyses are reported.
Bénédicte Sautenet
Thesis defended in 2015
Assessment of outcomes heterogeneity in nephrology randomized trials: meta-epidemiological study
Supervisor : Bruno Giraudeau