François Grolleau
Thesis started in 2019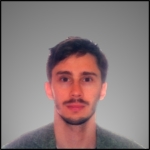 Initiation of renal replacement therapy in patients with acute kidney injury: a precision medicine approach
Supervisors: Raphaël Porcher
Renal replacement therapy (RRT) is a routine treatment for patients with acute kidney injury in intensive care units (ICU). However, RRT is expensive and puts patients at risk of serious adverse events. While for some patients it is the only way to prevent death, for others it may be unnecessary and even harmful. We aim to determine the best candidates and the best timing for the initiation of RRT through the application of machine learning and robust methodology on ICU databases. Our goal is to provide physicians with a tool that will help them decide whether or not to start RRT at the individual patient level.
Alexandre Malmartel
Thesis started in 2018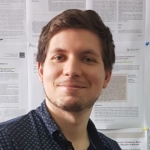 Personalization of non-pharmacological interventions
Supervisors : Philippe Ravaud et Viet-Thi Tran
Non-pharmacological interventions are difficult to replicate because their descriptions are often incomplete in published clinical trials. Thus, the personalization of the intervention is one of the less describe information. The objective of this thesis is to describe the methods of personalization of non-pharmacological interventions in clinical trial protocols, then to study the quality of the description of the personalization of these interventions in published trials and to discuss the applicability of the concept of precision medicine for non-pharmacological treatments.
Alexandre Vimont
Thesis started in 2018
Development of a prediction and classification tool in order to establish a pricing process for healthcare pathway
Supervisors : Isabelle Durand-Zaleski
Understanding and analyzing healthcare pathways, especially in high-risk and high-consuming populations, can help optimizing resources allocation. The main objective of this thesis is to develop a predictive algorithm from medico-administrative database which can help classifying patients. The project will consist in describing high-risk and high-consuming patients, assessing their adequacy with recommendations, developing an AI integrated algorithm for routine use, and proposing a pricing process for healthcare pathway.
Chérifa Cheurfa
Thesis started in 2018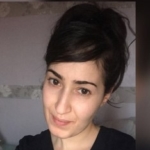 Contribution of observational studies to network meta-analysis: the example of anaesthesiology
Supervisors : Isabelle Boutron et Anna Chaimani
The majority of network meta-analyses are limited to the synthesis of randomized trials. However, the synthesis of randomized and non-randomized evidence is interesting and beneficial. However, researchers are often septical about the synthesis of the two sources of evidence, with its significant methodological challenge. To date, there are only a handful of meta-analyses of networks that have attempted such a synthesis.
We will conduct a large-scale evaluation of the methods used in these reviews and, using the field of anesthesiology as an example, we will examine the requirements for expanding the inclusion criteria in observational studies.
Based on our findings, we will make recommendations for future network meta-analyses with similar characteristics.
Jules Grégory
Thesis started in 2018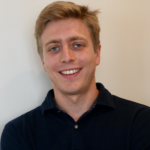 Evaluation methods in interventional radiology: the example of the intra-arterial hepatic chemoembolization of hepatocellular carcinomas
Supervisors : Isabelle Boutron and Maxime Ronot (Pr of Radiology, Beaujon hospital)
Evaluation of efficacy and safety in interventional radiology raises methodological problems related to the complexity of these interventions.
The aim of this project is to explore these specificities, using intra-arterial chemoembolization of hepatocellular carcinomas as a study model.
To do so we will first perform a research mapping. Subsequently we will assess the description and variability of intervention in published randomized controlled trials. Finally, we will identify the essential components of a radiological intervention using vignettes.
Theodora Oikonomidi
Thesis started in 2018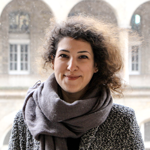 Exploring opportunities for the personalization of digital behavior change interventions
Supervisors : Philippe Ravaud and Viet-Thi Tran
We will identify ways to optimize digital behavior change interventions. We will explore patient perceptions regarding the intrusiveness and acceptability of digital tools and we will examine different behavioral frameworks for the personalization of digital behavior change interventions, producing relevant recommendations for intervention development.
Astrid Chevance
Thesis started in 2017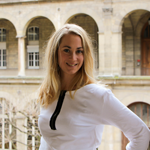 New methods for the development of Core Outcome Set (COS): proof of concept with the example of Major Depressive Disorder
Supervisors : Philippe Ravaud and Viet-Thi Tran
We propose methods for COS development, allowing the implementation of patient's, carer's, clinician's, and researcher's preferences on outcomes, based on international surveys, taking the example of Major Depressive Disorder (unipolar) in adults (18-65 years old). Different degrees of stakeholder's involvement will be defined for each stage of the research process. Finally we will be able to propose a ready-to-use COS for depression and useful methods for developing COS in other disease.
Click here to participate to the first step of the study : it is a survey about the expectations for treatment of depression
Arthur James
Thesis started in 2017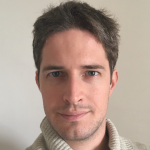 Development of a method to identifying consensual criteria for long-term evaluation : the example of severe trauma
Supervisors : Philippe Ravaud and Viet-THi Tran
First of all, during a systematic review we identify the themes currently favored by authors. Then we will conduct a survey of severely traumatized patients to identify the areas that are critical to them. Finally, we will achieve a consensus between patients and clinicians that will define what elements must be primarily described to assess a serious long-term trauma.
Lorenzo Bertizzolo
Thesis started in 2016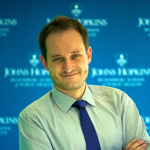 Improving the assessment of Risk of Bias in Systematic Reviews
Supervisors : Agnès Dechartres and Patrick Bossuyt
Evaluating the Risk of Bias (RoB) of a study is a very important passage while conducting a Systematic Review and evaluating research. The RoB is the main determinant of the internal validity of study, which is one of the most important aspects of it. The validity of a study represents how well it reflects the reality it is trying to describe. This project aims to evaluate the reproducibility of the RoB assessment, explore its importance on the results of studies and propose ways to improve the understanding, use and dissemination of "measuring tools" for the Risk of Bias assessment.
Alice Biggane
Thesis started in 2016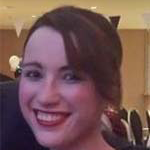 Methods for including participants in core outcome set development
Supervisors : Paula Williamson and Philippe Ravaud
Participants such as health professionals and patients are increasingly contributing to the development of core outcome sets. However, the best methods for facilitating this participation remains unknown. Thus, this mixed- methods project aims to provide guidance on the methods used to ensure participation is as meaningful as possible.
Mona Ghannad
Thesis started in 2016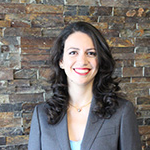 An alternative approach for planning the research of innovative medical tests
Supervisors : Patrick Bossuyt and Isabelle Boutron
Accurate presentation of the results of clinical research is the cornerstone of the dissemination of the results and their implementation in clinical practice. The aim of this project is to identify, develop and evaluate strategies for preventing, eliminating, or limiting "spin" in clinical research. "Spin" can be defined as specific reporting that could distort the interpretation of results and mislead readers. The most disturbing form would be to suggest that health care interventions are beneficial, despite the absence of convincing evidence. Such "spin" has been documented in the reporting of RCTs, diagnostic accuracy studies, systematic reviews, and other forms of evaluation.
Linda Nyanchoka
Thesis started in 2016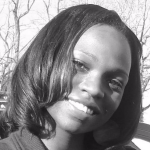 Methods of identifying gaps in clinical research
Supervisors : Raphaël Porcher and Catrin Tudur Smith
A research gap is defined as a topic area which missing or insufficient information limits the ability to reach a conclusion for a question. Identification of research gaps has the potential to inform the design and conduct of research, evidence-based decision-making, health policies, and practice. Audiences including the public, patients, researchers, clinicians, advocacy groups, and funders can benefit from understanding the current status of research and research gaps in a field. This project aims to identify, describe and classify methods to identify and display gaps in clinical research and develop methodological guidance.
Tat Thang Vo
Thesis started in 2017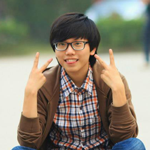 Novel approach for meta-analysis: a causality framework
Supervisors : Catrin Tudur Smith and Raphaël Porcher
Standard methodology for meta-analysis is focusing too much on deriving a summary treatment effect but remains implicit about the patient population for which this summary result is described. We aims at developing a new meta-analysis technique for RCTs, which will estimate the treatment effect for each of the populations in the considered trials by combining the information across all studies.
Van Nguyen Thu
Thesis started in 2016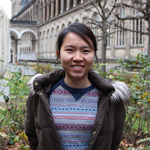 Impact of mobilising collective intelligence in clinical research planning
Supervisors : Isabelle Boutron and Bridget Young
A new method is needed to tackle the challenges that clinical research planning is facing. We investigate whether and how collective intelligence is applied to transform clinical research planning.
Ketevan Glonti
Thesis started in 2016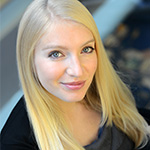 Peer-review content and communication process in biomedical journals
Supervisors : Darko Hren, Erik Cobo and Isabelle Boutron
A number of problems have emerged in the peer review process used by scientific journals across most disciplines.
This project investigates peer review content and communication process in biomedical journals