Anna Pellat
Thesis started in 2021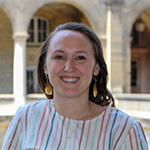 Transparency and levels of proof of interventional research on pancreatic cancer
Supervisor: Philippe Ravaud
Le cancer pancréatique (CP), représenté principalement par l'adénocarcinome pancréatique, présente depuis 30 ans une augmentation d'incidence alarmante mal expliquée. Les principaux traitements disponibles ont permis d'améliorer le pronostic et la qualité de vie des patients, cependant le pronostic reste catastrophique. La recherche en oncologie s'est fortement accélérée sur les dernières années avec une augmentation importante du nombre d'études cliniques interventionnelles. Le manque de transparence et d'accessibilité aux résultats des études sont des problèmes importants pouvant impacter négativement la qualité de la recherche. Malgré l'augmentation du nombre d'études disponibles dans le CP, la rareté et la difficulté diagnostique de ce cancer rendent encore difficile la réalisation systématique d'essais cliniques randomisés robustes.Les données observationnelles du routinely collected data pourraient aider à augmenter le niveau de preuve de ces recommandations. Il reste des progrès à faire afin d'améliorer la recherche et la prise en charge du CP qui deviendra un problème majeur de santé publique dans les prochaines années.
L'objectif de ce travail sera : 1) Evaluer la qualité de la transparence des études cliniques interventionnelles enregistrées sur le registre d'essai Clinicaltrials.gov évaluant la prise en charge du CP (disponibilité résultats) 2) Evaluer les niveaux de preuve des recommandations internationales dans la prise en charge du CP : basé sur les niveaux de preuve 3) Comment augmenter le niveau de preuve de la prise en charge du CP en utilisant les données observationnelles du routinely collected data.
Thi Thuy Ngan Phi
Thesis started in 2021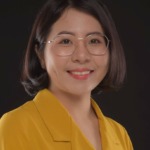 Just-in-time adaptive interventions for the care of chronically ill patients
Supervisor: Viet-Thi Tran and Theodora Oikonomidi
Just-in-time adaptive interventions (JITAIs) are a category of sophisticated, personalized digital interventions that aim to deliver the right pharmacologic or nonpharmacologic intervention component, at the right time, based on the individual's changing state. The objectives of this thesis are: (1) Describe the implementation status of JITAIs by reporting the authorised JITAIs and examining their available relevant evidence; and (2) Investigate the patients' stated acceptability of the JITAIs.
Mauricia Davidson
Thesis started in 2021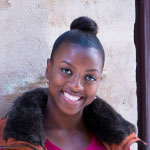 Integration of Various Types of Information in Living Systematic Reviews
Supervisor: Isabelle Boutron and Anna Chaimani
Systematic reviews are mostly based on published randomized controlled trials (RCTs) i.e., the gold standard for therapeutic evaluation. However, information can be gained from other sources, particularly non-randomized studies, preprints, regulatory data as well as trial registry results data. There is also more access to post-publication and crowd-sourcing peer reviews. Therefore, how such data should be integrated in evidence synthesis raises important challenges.
We will use data from the Cochrane living systematic review and network meta-analysis (COVID-NMA) initiative (covid-nma.com). Firstly, we will evaluate the impact of integrating preprints in living systematic reviews. We will also assess the role of post-publication and crowd-sourcing peer reviews in the identification of methodological issues. Finally, we will evaluate the consistency of the results between early-stage observational studies and the results of meta-analyses of RCTs.
Florie Brion Bouvie
Thesis started in 2020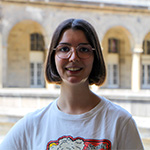 Apprentissage de l'effet individualisé du traitement dans la méta-analyse sur données individuelles
Supervisor: Raphaël Porcher
Claire Rives-Lange
Thesis started in 2019

Evaluation of interventional research in obesity surgery: a meta- analysis approach
Supervisor: Sébastien Czernichow
My
 thesis is
 based on
 a meta-research approach 
on
 interventional research in bariatric surgery, in 
the
 context
 of a
 rapidly expanding
 topic.
W
e have 
first 
conducted a mapping in order to inform researchers about past research efforts, research gaps, and overlap. Such mapping of all research efforts with a high level of evidence is 
needed
 to support researchers, while avoiding waste 
of
 re
s
ources. For this purpose, 
we systematically mapped all randomized controlled trials conducted since the first publication of a trial in the field of bariatric surgery in order to highlight 
research 
questions
, outcomes and topics that have never been addressed before, despite a high volume of patients included in trials.
 In a second 
work, i
n the context of 
a constant evolution
 of surgical practices, 
w
e conducted a mapping of upcoming randomized controlled trials in bariatric surgery, in order to clarify the future of research in this field.
François Grolleau
Thesis started in 2019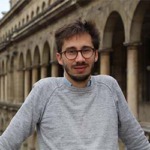 Initiation of renal replacement therapy in patients with acute kidney injury: a precision medicine approach
Supervisors: Raphaël Porcher
Renal replacement therapy (RRT) is a routine treatment for patients with acute kidney injury in intensive care units (ICU). However, RRT is expensive and puts patients at risk of serious adverse events. While for some patients it is the only way to prevent death, for others it may be unnecessary and even harmful. We aim to determine the best candidates and the best timing for the initiation of RRT through the application of machine learning and robust methodology on ICU databases. Our goal is to provide physicians with a tool that will help them decide whether or not to start RRT at the individual patient level.
Alexandre Malmartel
Thesis started in 2018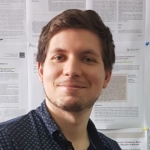 Personalization of non-pharmacological interventions
Supervisors : Philippe Ravaud et Viet-Thi Tran
Non-pharmacological interventions are difficult to replicate because their descriptions are often incomplete in published clinical trials. Thus, the personalization of the intervention is one of the less describe information. The objective of this thesis is to describe the methods of personalization of non-pharmacological interventions in clinical trial protocols, then to study the quality of the description of the personalization of these interventions in published trials and to discuss the applicability of the concept of precision medicine for non-pharmacological treatments.
Alexandre Vimont
Thesis started in 2018
Development of a prediction and classification tool in order to establish a pricing process for healthcare pathway
Supervisors : Isabelle Durand-Zaleski
Understanding and analyzing healthcare pathways, especially in high-risk and high-consuming populations, can help optimizing resources allocation. The main objective of this thesis is to develop a predictive algorithm from medico-administrative database which can help classifying patients. The project will consist in describing high-risk and high-consuming patients, assessing their adequacy with recommendations, developing an AI integrated algorithm for routine use, and proposing a pricing process for healthcare pathway.
Chérifa Cheurfa
Thesis started in 2018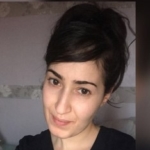 Contribution of observational studies to network meta-analysis: the example of anaesthesiology
Supervisors : Isabelle Boutron et Anna Chaimani
The majority of network meta-analyses are limited to the synthesis of randomized trials. However, the synthesis of randomized and non-randomized evidence is interesting and beneficial. However, researchers are often septical about the synthesis of the two sources of evidence, with its significant methodological challenge. To date, there are only a handful of meta-analyses of networks that have attempted such a synthesis.
We will conduct a large-scale evaluation of the methods used in these reviews and, using the field of anesthesiology as an example, we will examine the requirements for expanding the inclusion criteria in observational studies.
Based on our findings, we will make recommendations for future network meta-analyses with similar characteristics.