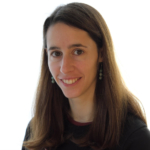 After graduating with a doctorate in pharmacy, I completed my studies with a Master 2 in health economics. I work as a health economist at the Paris Health Economics and Health services research unit. I carry out economic studies such as cost-effectiveness analyses in order to help public decision making.
Best publications
Cadier B, Bulsei J, Nahon P, Seror O, Laurent A, Rosa I, Layese R, Costentin C, Cagnot C, Durand-Zaleski I, Chevreul K; ANRS CO12 CirVir and CHANGH groups. Early detection and curative treatment of hepatocellular carcinoma: A cost-effectiveness analysis in France and in the United States. Hepatology. 2017
Apr;65(4):1237-1248. doi: 10.1002/hep.28961. Epub 2017 Feb 8. PubMed PMID: 28176349.

Deslée G, Mal H, Dutau H, Bourdin A, Vergnon JM, Pison C, Kessler R, Jounieaux V, Thiberville L, Leroy S, Marceau A, Laroumagne S, Mallet JP, Dukic S, Barbe C,  Bulsei J, Jolly D, Durand-Zaleski I, Marquette CH; REVOLENS Study Group. Lung Volume Reduction Coil Treatment vs Usual Care in Patients With Severe Emphysema:  The REVOLENS Randomized Clinical Trial. JAMA. 2016 Jan 12;315(2):175-84. doi: 10.1001/jama.2015.17821. PubMed PMID: 26757466.

Bulsei J, Darlington M, Durand-Zaleski I, Azizi M; DENERHTN Study Group. How to perform a cost-effectiveness analysis with surrogate endpoint: renal
denervation in patients with resistant hypertension (DENERHTN) trial as an example. Blood Press. 2017 Oct 26:1-7. doi: 10.1080/08037051.2017.1394160. [Epub
ahead of print] PubMed PMID: 29069927.