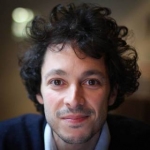 I am an assistant professor in Epidemiology in Clinical Epidemiology Center, at Hôtel Dieu Hospital, University Paris Descartes. I am invested on interfaces between medicine and technologies, mainly Blockchain. I am also coordinator and co-founder of number of Open Science programs, such as echOpen, or epidemium.
Research interests
Blockchain technologies applied to clinical research

Open science programs: open data challenges, crowdsourcing, ehealth open source approaches
Best publications
Benchoufi, M. and Ravaud, P. (2017). Blockchain technology for improving clinical research quality. Trials, 18

Benchoufi, M., Porcher, R. and Ravaud, P. (2017). Blockchain protocols in clinical trials: Transparency and traceability of consent. F1000Research, 6, p.66.